Can Baking Soda Kill A Hamster? What Are the Symptoms?
Baking soda has many uses in the kitchen and a home in general. Some hamster owners also use it to clean their pet's cage as it is good for removing odor. And you may wonder, what would happen if your hamster swallows it. 
Can baking soda kill a hamster? Yes, it can if ingested in large amounts and not treated on time. Also, if it's in their bedding, it can cause respiratory infections that lower their immune system. However, if it only swallowed small amounts, it may be fine.
This article discusses baking soda and its effect on a hamster. Since it can affect the pet through respiration or ingestion, read on to learn the symptoms and how to treat them.
Can Baking Soda Kill a Hamster?
Yes. Baking soda can kill a hamster. However, if your pet hamster ingests just tiny amounts of it, it might not affect it. but it can be deadly in large quantities. So never do it knowingly without your vet's instructions.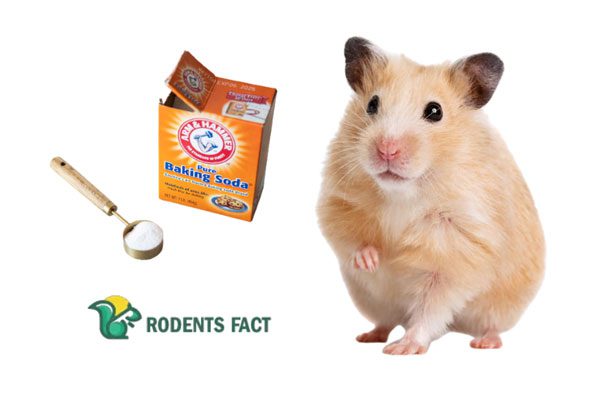 Baking soda is actually used to kill rodents, like rats, through ingestion. In small doses, the sodium bicarbonate in baking soda is used as an antacid medicine to help with indigestion in humans and animals. 
It's easy to conceal baking soda with other foods, and the rats consume it unknowingly. After ingesting, the baking soda mixes with the acids in the stomach to create carbon dioxide, which then kills it.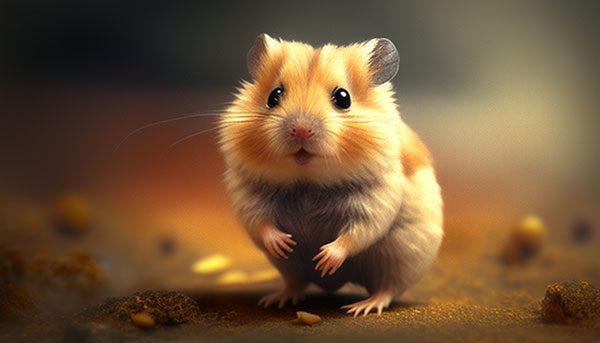 Also, some beddings contain baking soda to help with the odor and prevent infestation. However, these beddings are known to affect small animals, like hamsters causing respiratory infections.
When the pet suffers from respiratory infections, the overall immunity is low. Other common diseases like proliferative ileitis may affect the pet, costing it its life.
Symptoms That Your Hamster ingested or Inhaled Baking Soda
The symptoms usually show within the first 12 hours after the baking soda ingestion. However, the symptoms can be observed within the first three hours if the pet ingested a lot of baking soda.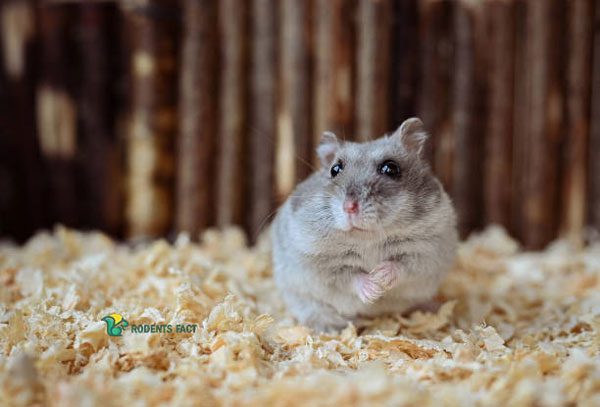 If your pet ingested baking soda, some symptoms you can expect include
Diarrhea – The pet will excrete soft and watery waste
Lethargy – The pet spends much time in its nest or burrows and rarely comes out
Vomiting – The pet might throw up anything it eats
Bloating – The hamster's stomach will appear full and large than usual
On the other hand, if your pet inhales baking soda, it may develop symptoms like;
Shortness of breath – The pet may develop a hard time breathing
Wobbling – If the pet attempts to walk, it may find it hard to keep balance
Seizure and Tremors – The hamster may develop seizures and lose consciousness regularly
Disorientation – The pet may appear to lose the sense of direction
Overall depression – The pet may remain in its burrows most of the time, and it may appear depressed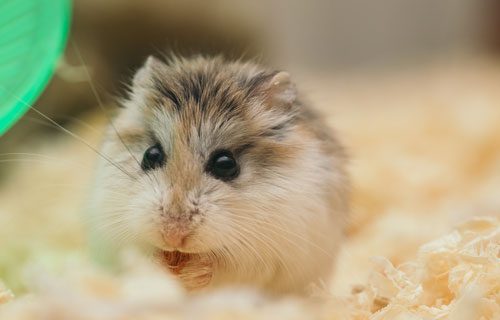 How to Treat A Hamster that Has Ingested or Inhaled Baking Soda
If your pet shows any of the above symptoms, get it to a veterinarian as soon as possible. One mistake hamster owners make is waiting to see what happens next, which worsens their pet's condition. If not treated on time, the pet may develop electrolyte imbalance, heart failure, and may even die.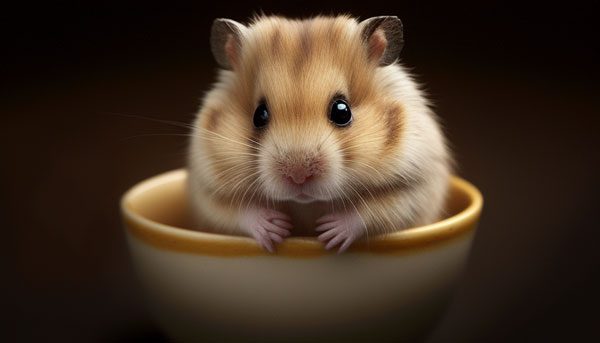 After visiting the vet, you can try to figure out the last thing you did to the pet's cage. 
If it was washing it with water and baking soda, rinse it thoroughly. 
If you have changed the bedding to new ones, check if they contain sodium bicarbonate and remove them.
The veterinarian will observe the pet's behavior and symptoms in a new environment. If the bedding is the cause, it will recover in a few days in the new environment.
If ingestion was the case, the vet might administer some Atropine drugs to help the pet recover. Also, if the ingestion amount wasn't much, which is usually the case, the pet may survive.
If you're interested in learning more about hamster behavior and health, you might find our articles on how to catch a hamster and why hamsters shake helpful. Our article on
how to catch a hamster
provides tips and tricks for safely capturing and handling your pet, including what to do if they escape from their cage. Meanwhile, our article on
why hamsters shake
explores the different reasons why your hamster may be shaking, such as fear, anxiety, illness, or age, and how to identify and address the underlying cause. Check out these articles to learn more about keeping your hamster healthy and happy.
FAQs
The section covers some frequently asked questions by hamster owners regarding baking soda. 
Q: What Amount of Baking Soda Can Kill a Hamster?
According to those using baking soda as a rat-killing method, it can take two or three grams to kill it. Since these rodents are almost the same in size as a hamster, it's a hypothesis that the same amount may kill it.
Q: Is it Safe to Use Baking Soda in Cleaning a Hamster's Cage?
Baking soda is safe to use on a hamster's cage as it's a good disinfectant and in removing pests. However, owners using it must rinse the pet's cage thoroughly to get rid of it and prevent affecting the pet.
Q: Are Beddings That Contain Baking Soda Safe to Use on Hamsters?
Beddings with baking soda are less likely to retain odor and remain fresh for some time. However, if used for small rodents like hamsters, it may cause them respiratory problems. However, if the hamster's room has good airflow, you can use them and observe for symptoms.
Bottom Line
Many things used by humans are more likely to hurt the pets if ingested or inhaled. Baking powder is among these things, and for small animals like hamsters, it can cause health problems. In large amounts, it may even lead to the death of your pet.
Some symptoms to observe include difficulty in breathing, diarrhea, and lethargy. If you notice any of the symptoms in your pet, take it to a veterinarian to get it treated. It's best to change its bedding and re-clean its cage to ensure the hamsters don't develop the problem again.